5th PrAN 2022 INTERNATIONAL CONFERENCE
10 – 13 May, 2022
DEPARTMENT OF ENGLISH AND LITERARY STUDIES UNIVERSITY OF NIGERIA, NSUKKA
Countdown to Submission of Abstract
This conference will explore the practice of (mis)representing ethnic, religious, gender, sexual, political and corporate entities and interests in public discourses, and the effect it may have on (mis/dis)informing the public. It is interested in bringing together local and international scholars from diverse disciplines to investigate the role (mis)representation plays as a resource for motivating, justifying and rationalising accurate judgement, stereotypes, social discrimination, political marginalisation, hate discourses and violence. This role raises the following questions: What constitutes representation or misrepresentation in human communication? Why is (mis)representation engaged in public discourses? How is (mis)representation constructed and disseminated?
These questions evoke the influences of global and local contexts which, of necessity, latch on to the nurture of (mis)representation discourse and which inform not only the choice of the subject matters but also the linguistic, stylistic, literary and discourse resources that are deployed by different categories of communicators to construct goal-oriented realities. These realities, which may or may not be the actual pictures of shared societal experiences, are perceived or co-constructed by communicators and their recipients as correct or wrong slices of the experiences depending strictly on users' and/or interpreters' goals, doxas and constraints.
This conference, keeping the discourse of (mis)representation in broad pragmatic perspective, seeks to x-ray different context-suggestive angles to the human communication that give attention to information (re)construction, delivery and manipulation in Africa and beyond with a view to launching interventions into scientific research, social life in general, religion, politics and sundry other aspects of life impacted by information dissemination. Scholars and (post-graduate) students are therefore invited to submit abstracts and panel proposals on the following topics and any others that are pragmatically relevant: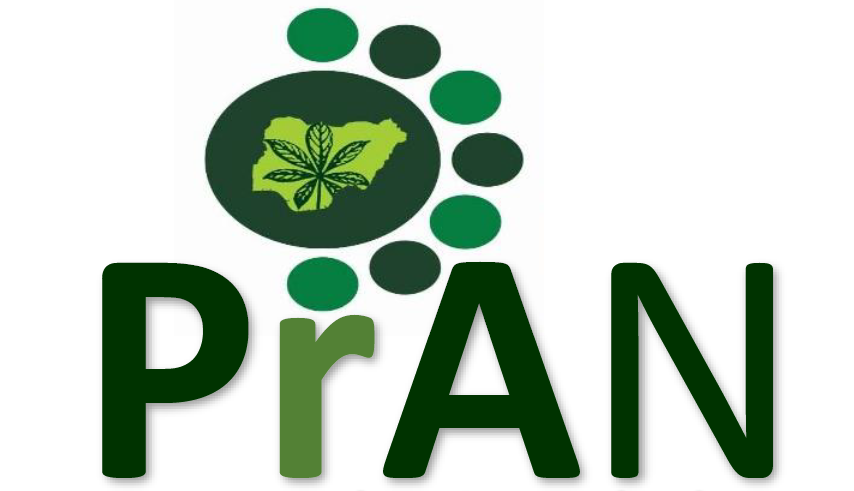 Theories of pragmatics and (mis)representation in communication
(Mis)representation and hate discourse
(Mis/dis)information, (mis)representation and Coronavirus/Covid-19
Distribution, circulation and instrumentalisation of (mis)representation
Linguistic and non-linguistic strategies of (mis)representation and (mis/dis)information
Memory and persistence of (mis)representation and (mis/dis)information
(Mis)representation of gender, identity and culture
(Mis)representation in literature and the media
Fake news and rumour in natural and media discourses
Humour and (mis)representation
Mimesis and (mis)representation
Metaphor and (mis)representation
Praxiology and (mis)communication/representation
Multi-sidedness in literary expression
Creativity and (mis)representation
(Mis)representation in medical discourse
(Mis)representation in religious, cultural and commercial discourses
(Mis)representation in legal and judicial contexts
(Mis)representation in theatrical and filmic discourses
Proverbial (mis)representation in human communication
CONFERENCE FEES:
Professional (Registered) Members
Early Bird: N10,000.00
On site:    N15,000.00
Foreign:     $75.00
Associate Members
Early Bird: N5,500.00
On site: N7,500.00
Non-Members
Early Bird: N15,000.00
On site:    N25,000.00
Foreign:     $90.00
Postgraduate students
MA
Early Bird: N5,500.00
On site:    N7,500.00
Doctoral (MPhil/MPhil-PhD/PhD)
Early Bird: N6,500.00
On site:    N10,000.00
Foreign:     $20.00
Other students (undergraduates, sub-degree, etc)
Early Bird: N2,000.00
On site:    N2,500.00
Foreign:     $10.00
PAYMENTS:
English Department Conference Account,
Fidelity Bank Plc: 6060288780
All soft copies of receipts or tellers should be sent on WhatsApp to +2348033430659 or chuka.ononye@unn.edu.ng
Note:
The deadline for Early Bird registration is 15 March, 2022. Foreign participants who wish to take advantage of early bird registration should contact the Chairman of the Local Organising Committee or the National President of PrAN (president@pragmaticsng.org or papaabnm2@gmail.com).
PRE-CONFERENCE SYMPOSIUM:
Topic: Theories of Pragmatics and Covid-19 Discourses
Discussants:
Prof. Olatunde Ayodabo, Ajayi Crowther University, Oyo
Dr. Pius Akhimien, Lagos State University, Ojo
Prof. Eno Nta, University of Calabar, Calabar
Prof. Nicholas Akwanya, University of Nigeria, Nsukka
WORKSHOP SESSIONS:
WORKSHOP: Four workshop categories (see below) will engage the topics below in scheduled training and brainstorming sessions. As a tradition, PrAN organises the sessions as an effort in mentoring and capacity building. While the undergraduate groups are taught the pragmatic concepts selected for a conference, are examined on them and encouraged with best-five performing participant awards, the other groups brainstorm the chosen topics in terms of conceptualisation, theorisation and application.
Overall Coordinators
Dr. Romanus Aboh, University of Calabar, Calabar
Dr. Yunana Ahmed, Gombe State University, Gombe
Undergraduate Group
Topic:             Metapragmatics
Coordinators: Dr. Funke Oni, Federal University Dutsin-Ma, Katsina
Dr. Bibian Ugoala, National Open University of Nigeria, Abuja
Dr. Kingsley Ugwuanyi, University of Nigeria, Nsukka
WORKSHOP GROUPS:
Starter Group (graduate assistants, assistant lecturers and equivalence)
Topic:             Doxas and Utterance Meaning
Coordinators: Dr. Moses Melefa, University of Nigeria, Nsukka
Dr. Simeon Ajiboye, Bowen University, Iwo
Dr. Celestina Predia Kekai, Nigeria Maritime University, Okerenkoko
Intermediate Group (lecturers II, I and equivalence)
Topic:             Doxas and Utterance Meaning
Coordinator:    Dr. Christabel Onyema, Imo State University, Owerri
Dr. Goodluck Kadiri, University of Nigeria, Nsukka
Advanced Group (senior lecturers and associate professors & full professors)
Topic:             Doxas and Utterance Meaning
Coordinator:    Professor Gbenga Ibileye, Federal University, Lokoja
Dr. Steve Bode Ekundayo, University of Benin, Benin City
Special Interest Groups and Interactive Sessions (with research students)
Coordinators: Professor Niyi Osunbade, Ladoke Akintola University of Technology, Ogbomosho; Dr. Felix Ogoanah, University of Benin, Benin City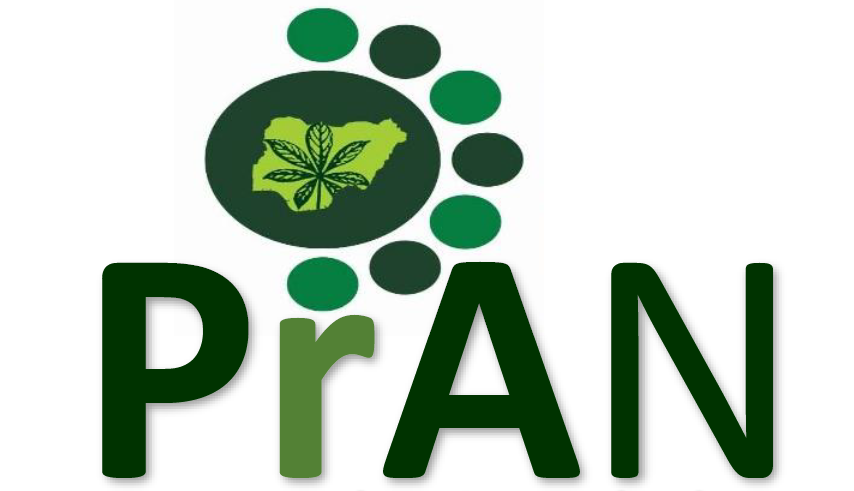 WORKSHOP ORGANISERS:

LOCAL ORGANISING COMMITTEE (LOC)

LOC Chairperson

Dr. Chuka F. Ononye

Department of English and Literary Studies

University of Nigeria, Nsukka

+2348033430659

LOC Secretary

Sr. Dr. Mary J. N. Okolie

Department of English and Literary Studies

University of Nigeria, Nsukka

+2348038826565

NATIONAL ORGANISING COMMITTEE (NOC)

Prof. Sola Babatunde & Prof. Olatunde Ayodabo (Co-chairs)

University of Ilorin, Ilorin & Ajayi Crowther University, Oyo

Prof. Akin Odebunmi (Member)

University of Ibadan, Ibadan

Prof. Diri Teilanyo (Member)

University of Benin, Benin City

Dr. Rosarri Mbisike (Member)

Lagos State University, Ojo

Dr Abayomi Ayansola (Member)

C/o: University of Benin, Benin City

Dr Butari Nahum (Member)

Kaduna State University, Kaduna

Dr. Grace Olutayo (Member)

Bowen University, Iwo

Oluwatoyin Deborah Olatunji (Secretary)

University of Benin, Benin City

CONVENER:

Prof. Sam Onuigbo

Head, Department of English and Literary Studies

University of Nigeria, Nsukka

INSTITUTIONAL HOST:    

Prof. B.M. Onyemaechi Mbah, Esq.

Dean, Faculty of Arts

University of Nigeria, Nsukka

ASSOCIATIONAL/NATIONAL HOST:     

Prof. Akin Odebunmi

President, Pragmatics Association of Nigeria

CHIEF HOST:

Prof. Charles A. Igwe

Vice-Chancellor

University of Nigeria, Nigeria
ACCOMMODATION:
Contacts:
Dr. Isaiah Agbo
University of Nigeria, Nsukka
08036998213
Mrs. Abiola Oladipo-Gboyega
University of Nigeria, Nsukka
09053888775
Mr. Ogochukwu Ukwueze
University of Nigeria, Nsukka
080131065321
The following facilities are available for booking preferably before the conference commences:
| | | |
| --- | --- | --- |
| Name of Hotel | Price Range (Naira) | Distance (km) to Venue |
| Onion Spring | 3,500 — 5,000 | 1.5 |
| Elrina Guest House | 3,500 — 6,000 | 1.2 |
| Lavie | 4,000 — 5,000 | 1 |
| New Carolina | 4,000 — 6,000 | 1 |
| Grace Manor | 5,000 — 25,000 | on campus |
| Seenew Hotel | 5,500 — 40,000 | 1.5 |
| Asabana Hotels | 6,000 — 15,000 | 1.5 |
| UNGEL UNN Guest House (CEC) | 6,250 —12,050 | on campus |
| NCERD (Energy Centre) Guest House | 7,000 — 10,000 | on campus |
| Old Carolina | 7,000 — 30,000 | 1 |
| Kennan Lodge | 8,000 — 20,000 | 1.5 |
| Golden Valley Hotel & Suite | 10,000 — 40,000 | 1.5 |
| Jerry Marriot Hotel | 10,000 — 40,000 | 1.5 |
| Jucony | 10,000 — 40,000 | 1.5 |
| Ikenga Hotel | 12,000 — 30,000 | 1.5 |